LED Light for DJI OM 4 OSMO Mobile 2 3 Zhiyun Smooth 4 Feiyu Moza Expansion Bracket Vlog Live Video Gimbal Stabilizer Accessory
---
LED Light for DJI OM 4 OSMO Mobile 2 3 Zhiyun Smooth 4 Feiyu Moza Expansion Bracket Vlog Live Video Gimbal Stabilizer Accessory Kits Handheld Gimbal Accessories
------Video Light:
Professional LED Video Light for Handheld Gimbal 1.High brightness 96 LED lamps,good color temperature and strong illumination, 2.Adjustable brightness and intensity, suitable for different shooting environments, 3.Equipped with cold shoe mount and 1/4-inch connector to expand more photographic equipment. Voltage: DC3.7-6V, Number of lamp beads: 96, Power: 10W, Average life: 5000H, Color temperature: 3200K-5600K, Illuminance: 1200LM, Light angle: 120° Light distance: 10M Powered by: 4*AA battery or BP-4L battery(Not include) Instructions for use of fill light 1. Install 4 AA (size 5) batteries and use it (please purchase battery separately) 2. The fill light does not have a battery and has no power storage function. You can use a USB to Android data cable.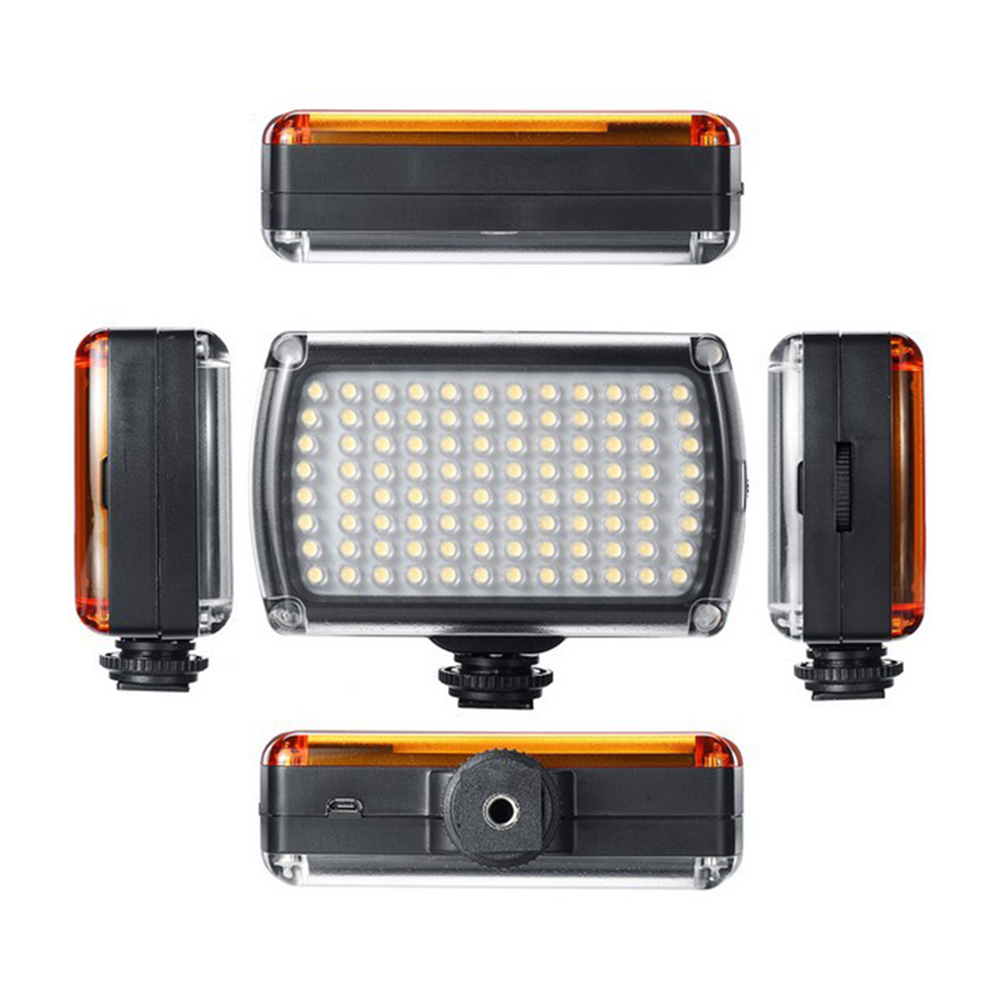 ------Type A Bracket
Made of high quality metal handle and non-slip padded mat, solid and durable, Ergonomic design,easy to grip,very conveninent and comfortable, Include 2 cold shoes mount and 1/4 inch interface. Net weight: 129g, Product size: 14*11.5*2.5cm.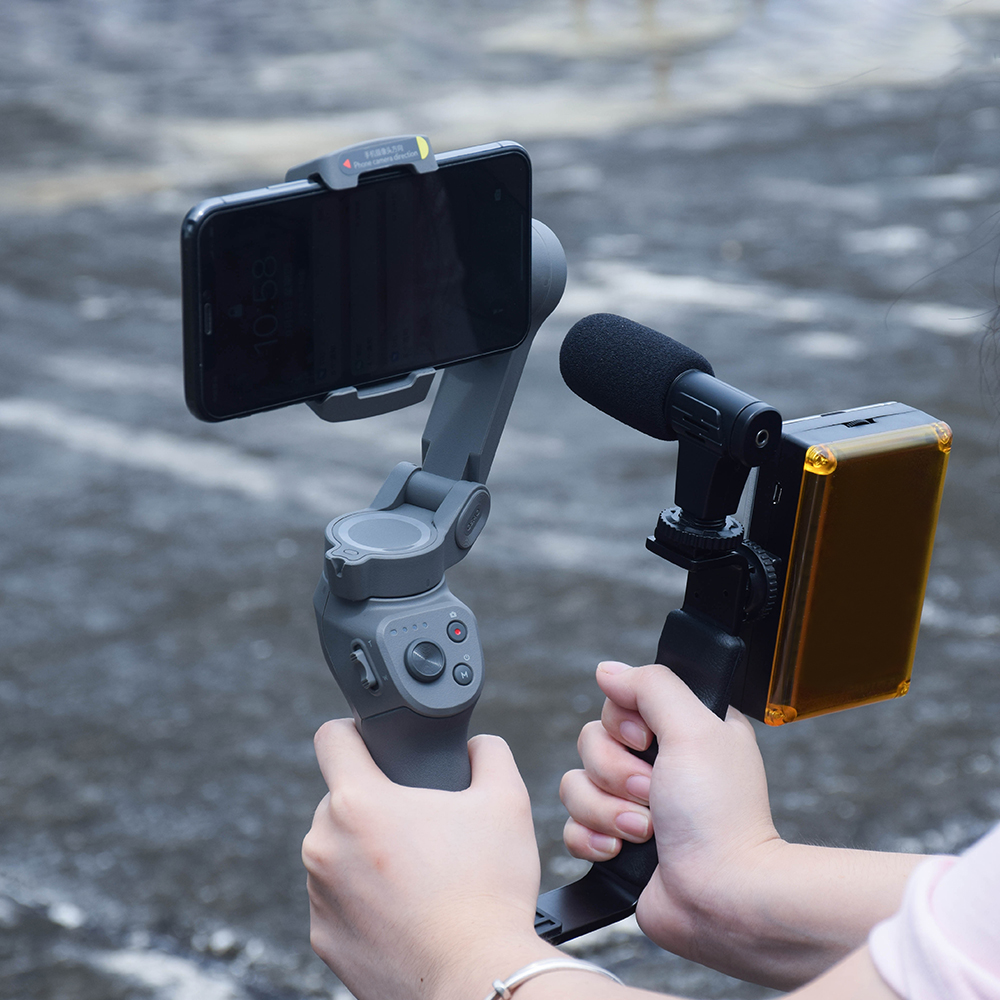 ------Type B Bracket
1.3 cold shoe mounts: Can be used as an extension bar for handheld gimbal to install microphone and led video light at the same time, 2.Made of high-quality metal material, durable to use, 3.The cold shoe head can be removed, and you can use it on other device which has 1/4'' screw.
------Tripod
Light and easy to carry, stable and strong, excellent material, Made of Aluminium alloy and non-slip mat,very stable, Universal 1/4 inch interface, Size:17.5cm(length),3.5cm(diameter).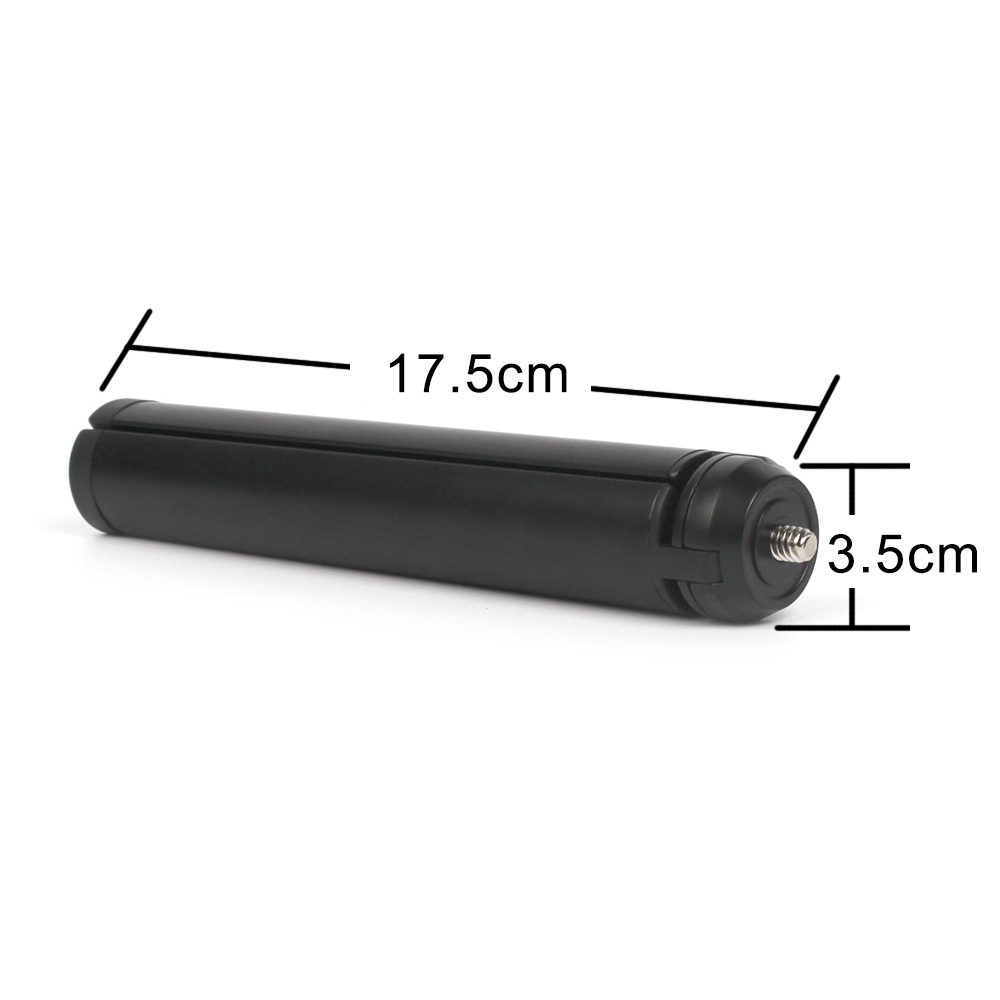 ------ PU Lanyard Strap
1.PU material leather has excellent wear resistance, 2. Tightening the buckle, the larger activity adjustment space can be adjusted according to the size of the wrist. 3. The bottom screw and 1/4 screw are made of metal to improve the stability of the connection.