Cute Pet Night Light USB Charging Mini Home Colorful Children's Light Bedroom Cute Cat And Rabbit Atmosphere Light
---
Item model number: L32
Instructions: Chinese and English
Product material: ABS+PET+Silicone
Battery input: DC 5V1A
Battery capacity: 1200mAh
Product size: 156*117*117mm
Instructions for use
Charging indication: red (charging), off (full)
Switch/Adjust Lights
        Short press the switch button to control the brightness of the night light cyclically. The brightness of the light changes from weak to strong and is divided into 4 gears, namely 1st gear - 2nd gear - 3rd gear - off.
        In any state, double-click the switch button to enter the colorful color changing light mode, and short press to turn off the light.
Timing
      Switch to the appropriate brightness gear, press and hold the switch button for 2 seconds, at this time the light flashes twice to enter the sleep mode, and the light will automatically turn off after 30 minutes.
      (In the timing state, the light is fixed brightness and cannot be adjusted)
Adjustable light
Good light, soft and does not hurt the eyes
Illuminated tick marks
Milk powder is easy
Changing diapers
Clear and not dazzling
Sleep with time
Automatically turn off the lights and sleep at ease
Night lighting
All aspects of portable life.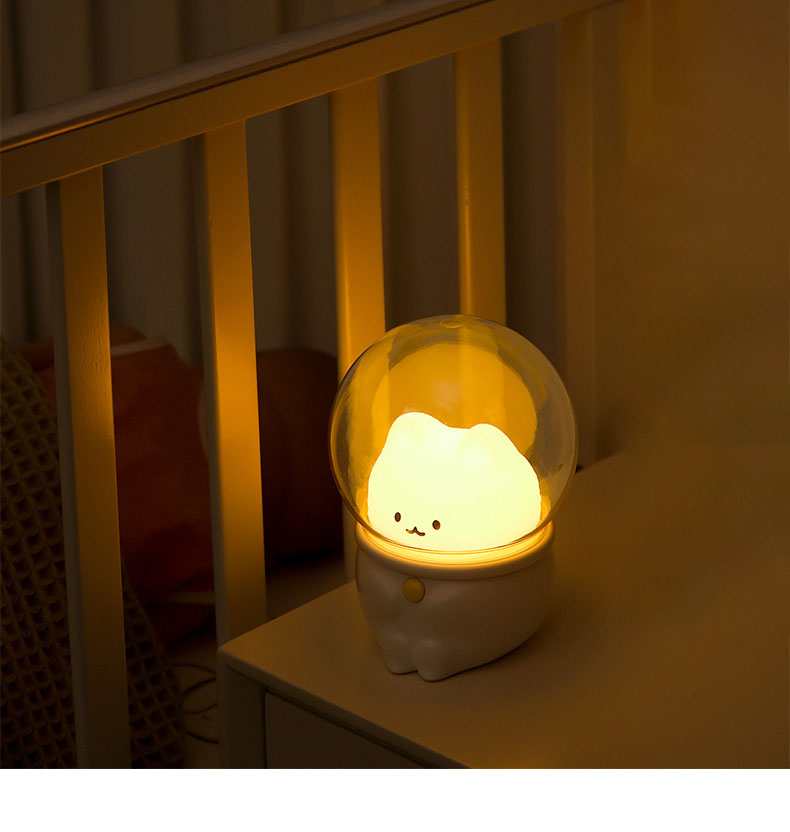 Lights up at the touch of a button
Finger tap to turn on